Research Labs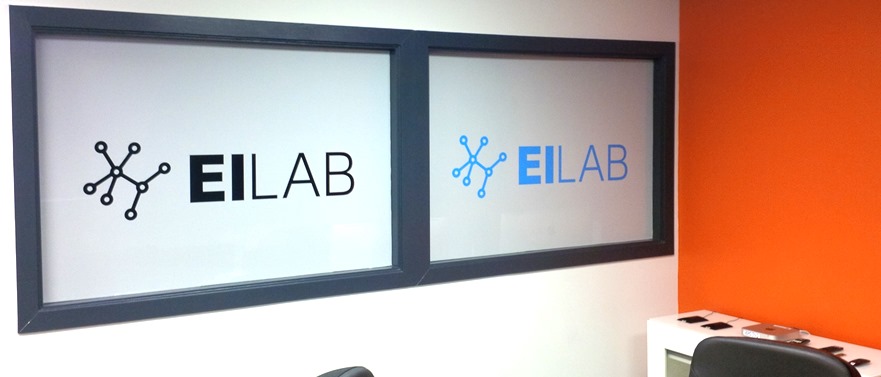 The Educational Informatics Laboratory (EILab) is used by a group of researchers who share a social-constructivist vision of education. These like-minded researchers from a number of the university's faculties consider that with the adoption and use of digital technologies across all sectors of society and in most parts of the world, the representation, generation and dissemination of information—and the concept of knowledge—is changing.
The rapid evolution of digital technology and the information revolution have a significant impact on the need for continuing education across disciplines. At the EILab, researchers are working on a series of projects regarding the concept of informatics as applied to disciplines in the context of lifelong learning, including:
education
health
sciences
One common element is the various projects in the study of human-computer-human interaction in different forms of online learning. They share an objective to develop research initiatives in:
computer-mediated communications
e-learning
m-learning (mobile learning)
We share a vision that moves education from content-centred, teacher-driven designs to process-centred, learner-driven approaches to building new theories, practices, structures and processes of knowledge creation, preservation and transmission.
The Mental Health in the Digital Age Lab is a research hub that explores how technology is impacting human development and well- being across the lifespan. Research and community-based projects focus on research to practice ideas for optimum well-being and learning.
The lab is led by Dr. Jennifer Laffier, an Assistant Professor in the Faculty of Education, and a registered creative arts therapist and psychotherapist with over 25 years of experience in the mental health field.  

Janette Hughes, PhD, Canada Research Chair in Technology and Pedagogy, leads the STEAM-3D Maker Lab. The team includes:
Laura Dobos and Laura Morrison, Lab Managers
Jennifer Laffier, PhD, Associate Teaching Professor and researcher
Margaret Pearson and Jennifer Robb, Research Assistants
You can read more about the team members and their specific researcher foci on the lab's website.
The STEAM-3D Maker Lab is located in the Education Building at the university's downtown Oshawa location. The lab's physical space features a variety of 'plugged' and 'unplugged' maker tools students can engage with to ideate, design/re-design and share their work with peers, teachers and the greater community. Some of the most commonly used tools include:
3D printers (both additive and subtractive)
circuit-building kits (sticker circuits, LittleBits, Makey Makey kits)
programmable robots (AI robot Cue, Sphero, BB8, JIMU)
LEGO Mindstorms
Osmo
various virtual reality tools, such as PlayStation VR
We view making and the design process as ways to engage in meaningful and deep learning that is both personally relevant and connected to the real world. In this inquiry-based learning environment, we encourage learners of all ages to freely engage in open-ended and collaborative problem-solving, making and design. Our Lab is also equipped with various iPads (Airs, Pros) and MacBooks, along with in-ceiling video and audio devices for fluid and non-intrusive recording for research purposes. It also includes teleconferencing equipment for virtual collaboration in cross-Canada and international research partnerships.
Dr. Hughes and her team are also committed to community outreach and teaching for equity, diversity and inclusion. As a result, we partner with educators on social justice-oriented research (both in the lab and offsite). We also host a variety of community groups, local businesses and the public in the lab, along with pre-service and in-service educators for making sessions and professional development. We have partnered with General Motors of Canada (Women and Girls in Engineering) and with the Ontario Ministry of Education and Council of Directors of Education (Impact of Making on Teaching and Learning). Our research team is committed to innovative and creative forms of research dissemination, by leveraging social media and using digital tools of all kinds. 
Visit the STEAM-3D Maker Lab website for research overviews, updates on research projects, dissemination and educational resources. You can also follow the lab on Twitter and Facebook.